Let me say up front before getting to the actual review that the D780 came on the market at an awkward time. The timing was already awkward in that DSLR sales volume has been on the decline, the D780 was "late" to market for most of the folk that might update to it (e.g. D750 users), and the top-end D6 DSLR had also been announced. Thus interest was already a bit low on the radar for this camera. 
The COVID-19 virus made the launch timing far worse. I barely got in a full month's worth of shooting of sports, events, and other types of photography before the area in which I live went on a fairly severe lockdown, restricting my ability to test the limits of the D780. That said, I continued to do studio testing as I worked on my book for the camera.
With camera retailers basically closed just after the D780 began to appear in volume, sales have been anemic. Demand for the camera has also been weak because of all the awkwardness of its timing. Which is a shame. The D780 is a really good camera, as you're about to find out; it's one of Nikon's most refined products. 
I have a bit less experience with the D780 than I usually do with a camera before I publish my review, but I believe that I've managed to test it well enough to form a strong and accurate opinion. 
See also update at end of review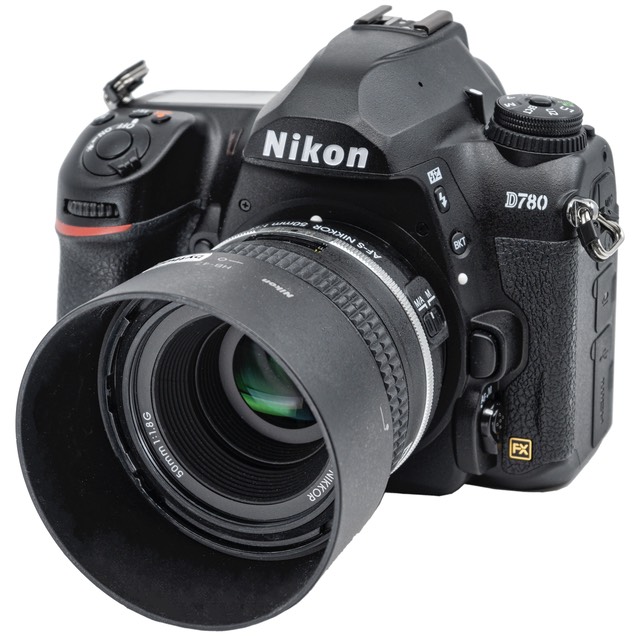 What is It?
The Nikon D780 is the long-overdue follow-up to the well-regarded D750. Generally, popular cameras—and the D750 was quite popular—get updated on two year cycles. But here it was five years before the D780 update suddenly showed up.
To some degree, that's likely because developing the Z system stole engineering cycles from the DSLR side of Nikon. The good news is that the D780 benefited from that.
At a casual glance at the body and the spec sheet, the D780 doesn't seem to be all that different than the D750. The D750 did 6.5 fps, the D780 does 7 fps (though it also manages up to 12 fps in Live View with the silent shutter enabled). The viewfinder is the same. The image sensor is still 24mp. Both cameras have dual SD card slots. Both use the EN-EL15 type battery. The D750 and D780 bodies look near identical even though there's been a lot of subtle changes. Heck, both cost US$2300 at introduction. 
But the D780 doesn't have an internal flash like the D750 did, nor does it allow for a vertical grip like the D750 did. So such a casual look at specifications seems to imply that Nikon did nothing in five years except remove some features.
Nothing could be further from the truth. 
                      If you want to see the full feature set of the Nikon D780, click here.
Virtually all of the new "goodness" in the D780 is inside, where you mostly can't see it, and nuanced in ways that defy simple spec sheets. 
The imaging chain in the D780 is essentially the Z6 imaging chain: the D780 uses the same 24mp BSI image sensor with on-sensor phase detect, excellent off-ramping of data, top quality full frame 4K video, and all the EXPEED6 additions and refinements that came with the Z6. The exposure/focus chain in the D780 is essentially the D5 chain: the same prism-based 181k exposure sensor, and same D5 focus algorithms (though using the D750's older 51-point CAM3500II focus sensor). 
Additional features came to the D780 from other recent Nikon cameras as well: touchscreen capability, in-camera digitizing for negatives, focus stack shooting, silent shooting, face detection, focus peaking, exposure zebras, Effects shooting, the new customizable i button menu, and a host of other small bits and pieces that have been picked up and refined from the Z6, D850, D5, D6, and other recent Nikons. 
Some of the changes are really subtle (but very useful). When zoomed in while reviewing an image on the Rear LCD, press the i button and select Quick Crop, and you have a trimmed image matching what you see. This first appeared in the Z6/Z7, and is a welcome addition for event and sports shooters who want to get cropped images out of the camera quickly via SnapBridge. I found more than a dozen of these small additions/changes in the D780 that simply make it a more useful tool than the D750. For example, you can also interrupt a Multiple Exposure and preview how the assembled image looks so far, then do something about that. You have to look deep in the feature set to see these small changes, but every one I encountered deserves a kudos to Nikon for catching something subtle, but useful.
Other not-so-obvious things that are important have changed, too: the battery life has doubled and now supports USB charging. The buffer capacity has been boosted to a worst-case 68 shots (most typically it's 100 shots). The problematic D750 shutter has been replaced with one that supports shutter speeds from 900 seconds to 1/8000 (though it is still restricted to 1/200 flash sync). Mirror up and Quiet mode are both implemented, though a lot of folk will just use Silent Live View Shooting instead.
Much like the D810 was a very different (and better) camera than the D800 without looking a lot different in the spec sheet, the D780 has done the same thing with the well-respected D750.
The big news, however, is that Z6 image sensor (and the accompanying EXPEED6 processor). That's because it opens up a whole new aspect to the D780. While the D780 looks, feels, and operates like an improved D750 when used as a DSLR, in Live View it becomes a state-of-the-art mirrorless beast. For example, the Z6 sensor provides non-cropped, oversampled 4K video with the capability of 10-bit N-Log external recording. That's basically the best case for full frame video in an interchangeable lens camera at the moment, and the D780 gets that, too.
So where the D750 was a bit of a laggard in video (max 1080P/60), the D780 suddenly shoots to the top of the ILC video capabilities list. It will record 4K UHD up to 30 fps, 1080P up to 120 fps. 
Moreover, the on-sensor phase detect inherited from the Z6 makes the D780 an entirely different tool when it comes to Live View still photography use. 12 fps silent shooting with excellent anywhere-in-the-frame autofocus. Let me state it outright: the D780 has the best Live View experience of any DSLR. Any DSLR. That's because it's essentially an EVF-less Z6 in that mode, in every way, including the ability to see your exposure and camera settings in effect before taking a shot. 
Even the build quality of the D780 is a bit deceptive. A lot of folk have written elsewhere that the D780 seems "cheap" like the D750. This is usually some aversion to plastic surfaces, of which mid-range cameras such as the D780 have quite a few. But the frame has been beefed up, the weather sealing dramatically upgraded, and the things you're not seeing from the outside all carefully improved. 
The card slots are upgraded, too. We have two matching UHS-II SD card slots on the camera. You need a UHS U3 capable card to record video, so don't cheap out and use your old cards. The D780 performs better with state-of-the-art cards in it, as the slowest card in the camera will determine how fast the camera responds (also buffer size can be compromised with old, non UHS-II SD cards).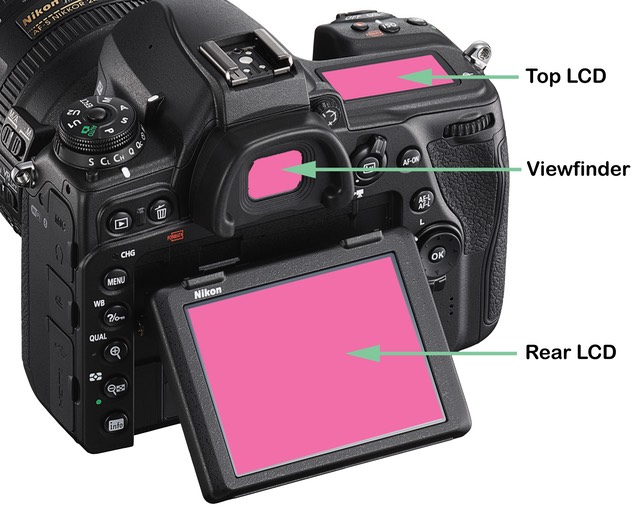 The LCD is a 3.2 diagonal, 2.4m dot one that is touch enabled. Nikon's done an excellent job making touch work while using menus and making settings, while doing image review, and even while shooting in Live View. 
Strangely, there are some odd omissions: you don't get a hot shoe protector with the D780. The viewfinder doesn't have a built-in light blocker, you have to use the supplied slide-in wedge of plastic to block light when not using the viewfinder.
Speaking of omissions, the lack of built-in flash and no optional vertical grip get a lot of attention on the Interwebs. Let me state up front that I personally don't mind either change, though I understand that many of you will have an initial knee-jerk reaction to those deletions.
The problem with the internal flash was always that it was too close to the lens. Virtually any lens with a lens hood on blocked internal flash from covering the full frame on the D750. Yes, the internal flash provided a basic IR-based wireless capability on the D750, but having transferred my shooting over to Nikon's radio-based wireless capability, I prefer it as it's more reliable and less subject to interference. Personally, though, I think every D780 user ought to own an SB-500. Not only is this small flash more powerful than the D750's internal flash, it solves a lot of the issues that arise with internal flash. Moreover, it can provide fill light for video via its front LED.
All the D5-era flash abilities are in the D780, as well, including the new Flash Control menu. However, the D780 takes this up a notch, as it retains the flash control button. So it's very easy to change flash exposure compensation and flash options on the fly. Easier than on some other Nikon cameras. 
As for the missing optional grip, I've never been a big fan of them as they tend to get unreliable with continued heavy use. Too many times I've had a grip temporarily lose connection at the wrong moment, and I've encountered far too many people in the field eventually having grip connection issues. Many folk get the optional grip because it allows an extra battery, but the D780 is already CIPA rated at 2260 shots on one battery charge. The D750 was 1230 shots, so it's a bit like the D780 already has two batteries in it, at least for viewfinder based shooting (Live View and video will chew through batteries faster).
The EN-EL15b battery included with the D780 can be charged in camera via USB with the optional EH-7P Charging Adapter. This also works with some portable battery-based power sources; you need to make sure that you've got something more than 2.5a charging capability, though. I've found other adapters and batteries that will charge in camera, but there's not a perfect predictability to what will and won't work.
The D780 weighs in at 29.6 ounces (840g) without lens (but with card and battery), and dimensionally it's almost exactly the same as the D750.
The D780 is made in Thailand, and pretty much works with all AI and later F-mount lenses Nikon has ever made (which is a considerable number, and which dates back to 1977). 
Nikon's Web page for the camera
Thom's Complete Guide to the Nikon D780
Source of the reviewed camera: purchased
How's it Handle?
I mentioned the word "refined" earlier in the review. That's generally how I feel about the D780. In many ways the D780 has benefited from all the small and subtle changes and additions Nikon has come up with for the DSLR and mirrorless cameras over the years. The "good" changes are all here. The "bad" changes have all been abandoned.
That doesn't mean that the cheese hasn't moved. The button arrangement on the D780 is different than the D750, and even a bit different than the D850. Overall, it's a clean and mostly well-considered setup.
The two things that I don't believe are optimal in controlling the camera are the location of the AE-L/AF-L button and the Direction Pad. Those of us who use back button focus experience a big gap down to the Direction Pad with our thumb. Either Nikon should have put a thumb stick just below the AF-ON button or they should have moved the AE-L/AF-L button next to the AF-ON button (and made the AF-ON distinguishable by feel) and moved the Direction Pad closer to the AF-ON button. My right hand position while shooting was the only thing I keep feeling was a bit compromised, though I can't say that things were better on a D750. 
The other handling issue that some might balk at is the Jekyll/Hyde personality of DSLR/mirrorless. When shooting via the viewfinder, the D780 is a state-of-the-art DSLR and handles pretty much like the D5, D500, and D850, though with a Mode dial instead of a Mode button, and U1/U2 instead of Banks. Other than the right hand compromise I note above, I'm very happy with the DSLR side of the camera.
I'm also mostly happy with the Live View (mirrorless) side of the camera. However, it's different. The focus system options change from the DSLR options to the Z mirrorless options, for instance. If you're not already shooting with an F-mount and Z-mount camera side-by-side, that will take some getting used to. The autofocus section of my D780 book ballooned dramatically because of the clear differences between when the D780 is used via the viewfinder (DSLR) versus the Rear LCD (Live View/mirrorless). 
While focus is the big change in personality when you press that Live View button, you'll find other things that change, too, only they're more subtle or hidden from your view. 
Personally, I don't mind this. The D780 is literally the best hybrid camera to date, and by a large margin. It excels as a DSLR (viewfinder), but it also excels as an EVF-less mirrorless camera (Live View). This is the best of both worlds, but with some different personality/control issues to learn.
I'll say this: Nikon is literally two steps away from creating an unbelievable hybrid camera: (1) add a viewfinder that either overlays or flips in an LCD screen while in Live View; and (2) remove the control differences (e.g. same autofocus options). I'll live with what they gave us while they work on the final melding.
How's it Perform?
Battery: Uncanny in DSLR mode. Sure enough, in sports shooting I was easily getting well over 2000 shots a charge, and that was despite a fair amount of SnapBridge use. In Live View mode, things are more restrictive, being more like an older DSLR in EN-EL15 battery consumption; I saw sessions that ranged from 400 to 800 shots per charge, depending upon what I was doing. Video, I got at least an hour-and-a-half consistently from a fully charged battery (remember, in camera you can only record up to 30 minutes of video at a time). 
All these results are what I'd call excellent. Video is quite demanding on battery, and there isn't a camera I know of that does much better than the D780 when running at full frame internal recording or even HDMI output. The still capabilities are also excellent, to the point where carrying just a single extra battery probably is more than enough for most users. I only dipped into an extra battery once, and that was during a very long sports session where I was shooting lots of long sequences.
Buffer: I don't remember feeling restricted by the buffer, though I know I hit it a couple of times, mostly because I was being aggressive to see where the breaking point came. At 68 frames worst case with a state-of-the-art UHS-II card, that's almost 10 seconds of continuous shooting using the viewfinder at maximum frame rate. It was actually more difficult for me to hold focus and composition for long sequences than it was to fight through buffer performance on the D780.
I just don't think buffer is going to be an issue for anyone using state-of-the-art SD cards, particularly if you're paying attention to other factors (e.g. using 12-bit raw above ISO 400). This is quite different than the D750 the D780 replaces: that older camera had a worst case buffer with raw of 15 images and a slower card slot, meaning that the D750 buffer did get in your way quite often when shooting action constantly. 
Autofocus: Nikon's mention of the D780 using the D5 algorithms put my hopes up a little higher than actual performance showed. After all, the D5 is, by my testing, the best of breed. The D5 finds and tracks motion better than any other DSLR I've used to date (disclosure: I haven't tried the new Canon 1DX Mark III or Nikon D6 yet).
Well, the D780 isn't quite a D5. But it's clearly better than the D750 at acquisition and tracking when using the viewfinder. One of the issues is the narrower angle of view of the D780 focus sensors (they take up less of the image area than the D5's sensors). What happened more often than I wanted when shooting action was that I lost focus because I didn't keep my subject in that smaller area (note: I have excellent sideline access to most sports, and I'm often panning with focus near the minimum focus distance, so I'm really pushing the system; the shot below is full frame, no crop). 
The good news is that the D780 is fast to reacquire focus in those situations (and you can make it a little more reactive by dropping the lock-on tracking value). So it wasn't that I got sequences with lots of shots out of focus. What I got instead were some complex motion/panning sequences where I'd lose the composition some, get an out of focus shot, reacquire proper composition and the focus would quickly reacquire, too. 
Remember, this is in erratic and fast moving sports, which is generally a worst case test of a focus system. I was actually very pleased with the D780's performance, and found it to be clearly better than its predecessor, which wasn't exactly a slouch. I'd also say—though I can't prove it because there's no way to scientifically test this—in fast, erratic motion the D780 was more accurate in its focus than the D750, too. When I showed some results to one sports shooting friend, they were struck by how precise the focus was ("I don't remember the D750 being that good"). 
Overall, the D780's viewfinder-based focus system is everything the D750's was, but with what I'm going to say is faster response and even a bit more accuracy when pushed to the limit.
But wait, there's more...if you purchase today you'll also get a state-of-the-art mirrorless autofocus capability in Live View, too. 
In Live View (and video), the D780 is the same as the Z6, with two exceptions I'll get to in a moment. Face/eye detect works fine, Pinpoint autofocus is as precise a choice as we've ever had in an interchangeable lens camera, you can focus anywhere in the image area, and you can initiate focus and release via the Rear LCD via touch. The video focus tracking is fast, smooth and tunable if you don't like Nikon's default choices (though this is generally best with E-type and AF-P lenses). 
The exceptions in D780 Live View are these: (1) the Animal eye detect from the Z6/Z7 isn't present; and (2) the D780 uses the same clunky Subject tracking mode the original Z6/Z7 focus system did and the Z50 still uses. One would hope that Nikon will provide a firmware update that fixes those two things.
Image quality: I suspect some will be disappointed with the D780's image quality. That's because the D750's was so good, particularly for its time. I also suspect that many who say they are disappointed with the D780's image quality actually haven't shot with it, let alone side by side with the older camera and state-of-the-art new ones. Because they're wrong.
Here's the basic bit many of you want to know: at base ISO out through ISO 640, the D780's dynamic range ever so slightly lags the D750's. Not even by a third of a stop, but still, a lower number is a lower number. 
At ISO 800, things change. From that ISO upward, the D780 consistently measures about a half-stop better than than the D750. Both these differences (lower ISO, higher ISO dynamic range) are due to the dual-gain choices Nikon made with the D780's sensor. Frankly, I like Nikon's choice. I'm not really giving up anything useful at lower ISO values—very few scenes are going to benefit from a less than a third stop gain in dynamic range with so much dynamic range already available—while I'm getting something very useful as I push into low light situations. Indeed, not only is there a half stop benefit above ISO 800, but the D780 also doesn't go magenta at ridiculous ISO values I'd almost never use.
That said, when it came time to make ISO recommendations in my book, I found myself making full stop differences in my recommendations at higher ISO with the D780 versus my recommendations for the D750. In other words, if I suggested that ISO 3200 could be shot with low NR and with size priority for the D750, my suggestion increased to ISO 6400 on the D780. A lot of folk just pay attention to some set of dynamic range numbers and make arbitrary decisions about "cutoff points," but I take the time to fully examine what the pixels are actually doing, and evaluating far more than just "noise level." Color integrity stays better on the D780 at higher ISO values than on the D750, and edges don't degrade as fast as you boost the ISO.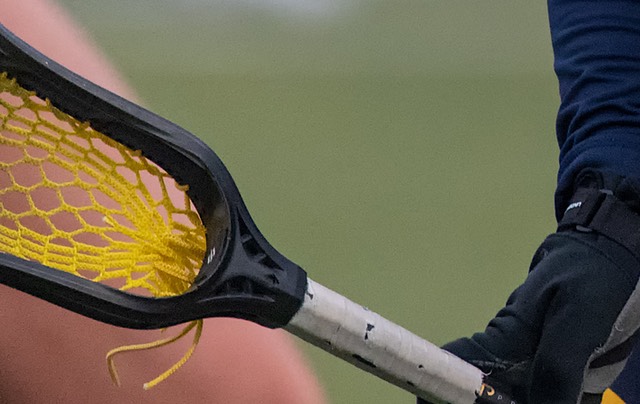 Moreover, there are other small differences that come into play when you get down to the pixel peeping. The D780 has a one-dimensional AA filter (reduces information mostly on the long axis), and a fairly relaxed one, at that. The new Diffraction Compensation function, coupled with the new Mid-Range Sharpening tool allows those willing to spend a little time "dialing in" their JPEGs to definitely put out images that look clearly better than those from a D750, and this ability increases with the higher ISO values. 
If you're one of those "only shoot at camera defaults" folk—and you absolutely shouldn't be with a camera this sophisticated—even the new Auto Picture Control will tend to make some wise decisions that the D750 didn't, particularly with portraits and landscapes. Still, you can do even better with a little learning and some careful control manipulation.
Overall, there's not another 24mp camera that puts out JPEG images that look better than the D780's through a wide range of different image types and shooting scenarios, as long as you pay some attention to your image quality options and get away from the all-automatic defaults. Meanwhile, the raw NEF images are also 24mp state-of-the-art. 
Final Thoughts
At announcement, a lot of people immediately dismissed the D780. Same 24mp sensor size, same older DSLR focus sensor, loss of the flash and vertical grip, and a host of other "not enough" complaints surfaced in various fora whining. This dismissal is pretty much the same as the dismissal that the D7500 introduction got, and it turned out to be a very good camera.
Those folk dismissing the D780 were wrong. It's a highly capable camera that I find to be far better than the D750 it replaces in almost every way. Moreover, it's arguably one of the best DSLRs ever made, and certainly so at its price point. Even better still, it has the Z6 bones inside for video and Live View, which makes the D780 the closest thing to a hybrid DSLR/mirrorless camera we've seen to date.
Nikon's engineers basically were tinkering internally in creating the D780, thus be careful of dismissing it because it seems so similar to a D750 on the outside. With this new camera you'll see features and performance inherited from the Z6, the D850, and even the D5. Small things that often get overlooked in spec sheets and even reviews abound. For example, the ability to use Interval Timer Shooting to get both a set of raw still files and a 4K time-lapse video simultaneously is really nice, and just one more of those highly refined touches in the D780.
Image quality is excellent, too. If you liked the D750 shooting at ISO 6400, you're going to like the D780 better. And above 6400, the D780 clearly distinguishes itself from its predecessor (and pretty much all other 24mp cameras, too). Video is also exceptionally better, and essentially state of the art for a DSLR.
True, you don't get an internal flash and you can't add a vertical grip. This seems to be the "new Nikon" for some reason, and even though I don't really use those things, I still don't like this direction they've taken. We've seen that same exact play now with the D7500, and pieces of that play with the D850, Z50, Z6, and Z7. I don't tend to use either option, but I think that someone at Nikon is trying to narrow the notion of what a "system" is, and that definitely is troubling. I want cameras to be more open in their system nature, not less so. 
Still, the D780 body is small enough that turning it sideways for verticals isn't really a pain for me, and even a small SB-500 Speedlight mounted on the D780 is a better solution than an internal flash, as far as I'm concerned. Your mileage may vary, but I didn't actually find those two missing elements impacted me significantly.
Instead, what I found in the D780 is a DSLR that shoots like a state-of-the-art DSLR, but can also shoot like a EVF-less state-of-the-art mirrorless camera, or shoot like a pro-level 4K video camera. There's not a lot I'd change to make it even better, but you probably want a list:
Add a focus thumb stick (or do the Canon 1DX Mark III thing with the AF-ON button).
Add the WR-10 capability internally (and produce more flash options that use it).
Revisit the size/feel/placement of the Fn1 and Fn2 buttons. Move the Direction pad up, if possible.
Continue to refine the complex options, as Nikon did with Interval Timer Shooting.
Add Captioning to the Rating option (we've got touch entry now, so this could be easily done).
Bonus: develop a hybrid viewfinder that can be OVF or EVF based upon whether the Live View button has been pressed.
Probably not going to happen: rethink the "no vertical grip" thing infecting Nikon engineering.
Most people don't need 45mp cameras; 24mp is more than enough to produce excellent 24" prints. Thus, the D780 sits in a sweet spot. And it sits pretty much on top of that sweet spot. I don't know of any other 24mp full frame DSLR that is close to the performance, sophistication, and nuance of the D780. Add in the fact that it is a superb EVF-less mirrorless camera, too, and it is pretty unique in the market. 
That said, we still have to compare the D780 to the less expensive and often discounted Z6, a camera which shares many of the same features and performance attributes of the D780. As I write this, there's a US$500 difference in price between the Z6 and D780 (though only US$300 different if you need the FTZ adapter). What do you gain for that extra money?
Well, the DSLR-ness, basically. As much as some malign the DSLR focus systems because they're so based on only the center of the image area, the D780 is like the D850 and D5 in most respects: really, really good for action and movement when used properly. Arguably slightly better than the mirrorless options for action, at least when your subject is in the central area. Couple that with not needing new lenses plus not needing to learn a new autofocus system—at least until you try to use Live View on the D780 ;~)—and many will feel very comfortable with the D780. 
Moreover, the D780 is a near best-of-both-worlds camera. It works like a great DSLR through the viewfinder. It works like a great mirrorless camera via the Rear LCD. For those that are staying with DSLR for the time being—probably due to familiarity and lens set—the D780 is actually quite a good transition camera. You'll get the DSLR experience you're used to, but have the ability to benefit from the mirrorless capabilities whenever you want to dip into them.
Indeed, to a large degree, that's how I'd use the D780 long term. For action/event shooting I'd be using it as a DSLR. Doing architectural or landscape shooting from a tripod? I'd switch to Live View and get the benefits from the mirrorless side (precise focus ability with verification, seeing the final exposure and DOF in action, etc.). 
If it's not yet clear, I like the D780. It's a far better camera than I expected, and I expected it to be good. In fact, the D780 is so good in its hybrid nature that I now want Nikon to do the same thing with the D500 and D850 now (and maybe produce a D6s, too ;~).  
To me, the D750 felt "rough" when it first appeared. A nice camera, yes, but it had a lot of rough edges and an unhealthy early childhood (multiple shutter issues). The D780 feels the opposite: "refined." The D780 shows just how good Nikon engineering can be when it pays close attention to details and leaves no electron unturned. 
This may be a surprise to you:
Highly Recommended (2020, 2021)
Thom's Complete Guide to the Nikon D780
Update: Curiously, a whole host of strange things have popped up around this review. I had more than one person complain to me in emails about my review almost a week before I posted anything (no, there was no accidental pre-post)! And their complaints were specific, though I hadn't written what they complained about. Then in several forums, there was a ton of criticism of my conclusions. I also had multiple people claim "I never had any problem with the grip I had"—and that was the only data point they relied on—"so you're wrong about them being a weak point," which ignores the fact that I communicate with tens of thousands of Nikon users a year, teach dozens in the field, talk with NIkon pros and repair folk, and have personally seen many multiple examples of grip failure in the field (always with students these days, as I no longer use those grips ;~). And that's before we get to some of the cheap Chinese knockoffs. 
I'm getting the sense that if any single word in the review—I used the word "upgrade" instead of "update" in one sentence, which I've now changed—doesn't agree with someone's preconceived world view, then it's shoot the messenger time. I doubt any of those folk have actually used the D780. They're dismissing my review and the D780 without actually shooting with it, let alone shooting with it extensively as I have. 
As I always do a week or two after posting a big review, I'll go back and look at what I wrote with a fresh eye. I'm sure I'll find a word or two to change plus some wording I need to change so as to clarify my thought, but I'm not going to be changing my actual views on the D780, just cleaning up the problems that sometims occur with being your own editor. 
Let me also point out that I entered into my review process with this camera without a lot of enthusiasm for the D780. I own and use the best cameras out there, so it's easy to dismiss something that on spec sheets seems to be "less." But the D780 quickly won me over as a very nice combination of features, performance, and handling. 
To me, the three weakest points of the D780 are these:
The price. Nikon's asking top price for a 24mp camera. The D780 feels like a "no-brainer" buying decision at anything under US$1800, but at US$2200, yes, it's a stretch.
The lack of flash and grip. While I don't find these missing elements at all limiting to me, I realize there are some that are disappointed in this. So am I, but not for the reason you might be. As I noted in the review, Nikon has made a habit lately of deflashing and degripping cameras. The whole "system" notion is turning into just lens, camera, external flash in Tokyo, and that's wrong. 
The missing thumb stick (or the too-low positioning of the Direction pad). This actually distorted my usual hand position a bit, though I adjusted. Still, it's not optimal.
One final thing I have mixed emotions about is the U1/U2 customization (Z6, Z7, etc.) versus Banks (D500, D850, D5). Arguments can be made for the strengths and weaknesses of both approaches. As far as I'm concerned, Nikon hasn't "nailed" either. The so-called "pro" approach of Banks has all kinds of holes in it, making it decidedly non-pro. Indeed, I've written entire articles on this before that outlined the things I believe Nikon needs to do to get overall camera sets right. For those with short memories: (1) incorporate both approaches; (2) allow the two banks to be changed together; and (3) allow named files for Save Camera Settings. Those three things together would dissolve my mixed emotions, because I'd have two on-the-fly approaches to full change of settings, plus the ability to pull in my favorite sets from a saved file.
Finallly, there is a potential solution to the grip situation—even on the so-called gripless cameras—though Nikon seems to not be creative enough to consider it: make the controls communicate with the camera via Bluetooth. As I've been writing for some time, the technology to make cameras do new things in new ways has existed for a long time. The camera makers seem to be unaware of that.
Still, don't be one of those that dismiss the D780 (or my review of it) so quickly. It's a really solid update of the D750, and it's the right camera for a heck of a lot of people.
Support this site by purchasing from the following advertiser: