Sometimes the terminology used in the lens world gets in the way. What the heck is AF-S VR ED-IF DX? You'll find the answers to those types of questions in this section.
Nikkor lenses in circulation:
October 2011 — 65m
June 2012 — 70m
November 2012 — 75m
June 2013 — 80m
January 2014 — 85m
November 2014 — 90m
July 2015 — 95m
July 2016 — 100m
November 2018 — 110m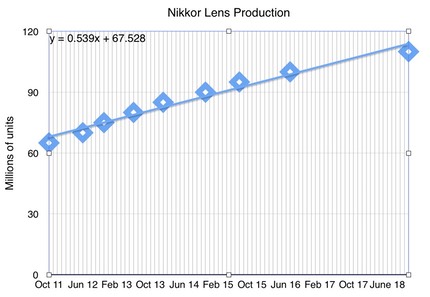 The production number includes all lenses, including the old S mount, the CX mount (Nikon 1), and the Z mount. However, the overwhelming majority of that number are the F-mount lenses (DX and FX) produced starting in 1959.